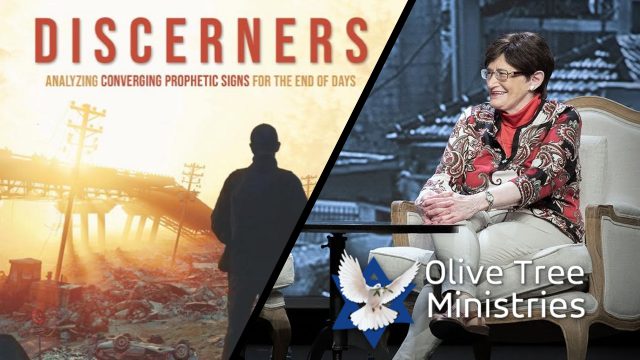 Radio Interview with Jan Markell
I recently had a radio interview with Jan Markell of Olive Tree Ministries, based upon my chapter in Terry James latest book, Discerners. Subject? The religion of the False Prophet, the Pope(s), climate change laws, and the apostate protestant church. The interview airs Saturday, October 26, across the nation on over 800 radio stations. Be sure to tune in! -Tom Hughes Click here for more information!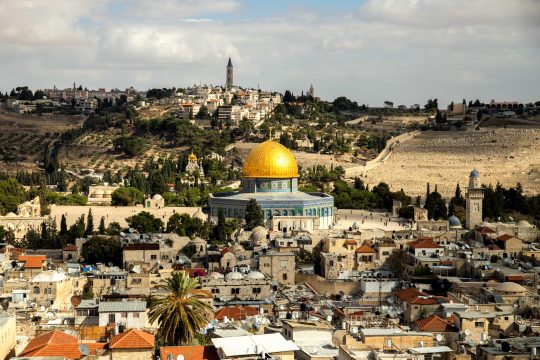 Historic First: Official Saudi Delegation Enters Israel, Prays on Temple Mount
Breaking Israel News –In a growing sign of coordination between Riyadh and Jerusalem, the Saudi Arabian national soccer team came to Israel, passed through Israeli security and visited Jerusalem for the first time ever. The delegation then prayed on the Temple Mount before playing against the '"Palestinian" national soccer team for both the 2022 World Cup and the 2023 Asia Cup qualifier. Click here to read the rest of the story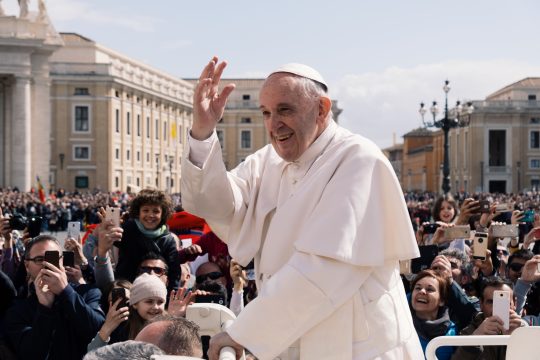 Amazing Non-Biblical Infographic Shows You How the Roman Catholic Church and Vatican Fulfill Revelation 17
Now the End Begins – Many bible students get confused when they get to Revelation 17, because the main character in the chapter, the woman, appears to play a dual role. In this chapter, we are introduced to an entity typified as a 'woman', who commits spiritual fornication with the 'kings of the earth'. Trying to rectify the spiritual kingdom with what is obviously a political kingdom can get confusing. This is why many bible scholars and commentators over the years have failed to identify her. Click here to read the rest of the story
No matter how good a life we try to live, we still fall miserably short of being a good person. That is because we are all sinners. The Bible says, "No one is good—not even one." We cannot become who we are supposed to be without Jesus Christ.
The Bible tells us that "God showed His great love for us by sending Christ to die for us while were still sinners." This is the Good News, that God loves us so much that He sent His only Son to die in our place when we least deserved it.
The Bible tells us, "Repent of your sins and turn to God, so that your sins may be wiped away." The word repent means to change our direction in life. Instead of running from God, we can run toward Him.