Beit Shean | The BaLaGaN Connection
A Tel in the Galilee tells us that respect for the office is sometimes more important than respect for the man. Click here to read the watch the video!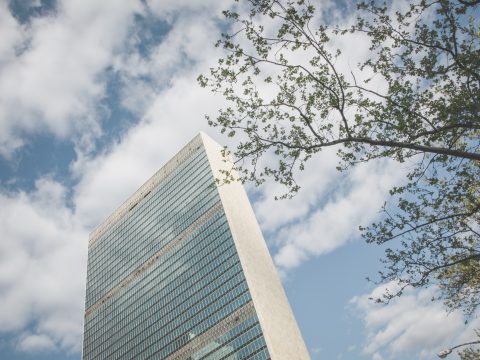 U.N. Seeks 'New Social Norms,' Declares Itself a 'Trusted' Coronavirus News Source
Breitbart – The United Nations has joined the World Economic Forum (WEF) to announce a global coronavirus news service, declaring the time has come for "new social norms" that seek out and correct "wrong" information. Observing that social media is a mechanism for driving opinion on a host of issues, the two globalist organizations announced Thursday they want to "combat dangerous misinformation." Click here to read the rest of the story
'Anti-Hate' Group Leader at Race Conference Says It's Time To 'Kill the White Man'
Western Journal –  In 2020, white supremacist racism is roundly denounced and condemned by an overwhelming majority of civilized countries around the world. Far-left, anti-white racism, however, continues to be fully embraced by the left. Click here to read the rest of the story
No matter how good a life we try to live, we still fall miserably short of being a good person. That is because we are all sinners. The Bible says, "No one is good—not even one." We cannot become who we are supposed to be without Jesus Christ.
The Bible tells us that "God showed His great love for us by sending Christ to die for us while were still sinners." This is the Good News, that God loves us so much that He sent His only Son to die in our place when we least deserved it.
The Bible tells us, "Repent of your sins and turn to God, so that your sins may be wiped away." The word repent means to change our direction in life. Instead of running from God, we can run toward Him.