"Sassy" Reuven of the hostage-rescue mission at Entebbe Airport in Uganda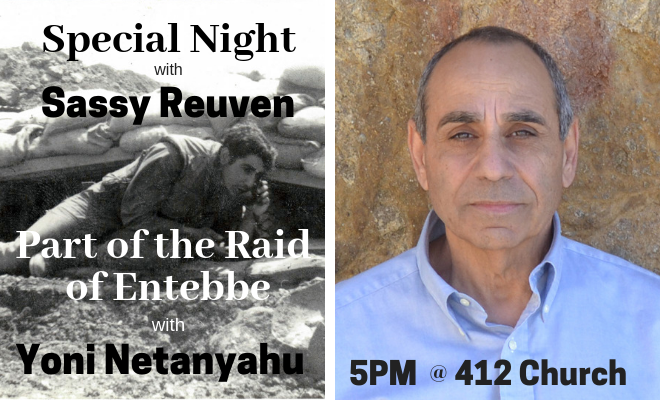 Sunday October 21, 2018 at 5pm PST at 412 Church San Jacinto Pastor Tom Hughes will be joined by 
Sasson "Sassy" Reuven
While Americans were celebrating the bicentennial on July 4, 1976, about 140 Israeli commandos were undertaking one of the most daring missions in the history of the Israel Defense Forces: Operation Thunderbolt, a counter-terrorist hostage-rescue assignment at Entebbe Airport in Uganda.
A week earlier, an Air France plane on its way from Tel Aviv had been hijacked by two members of the Popular Front for the Liberation of Palestine and two members of the German Revolutionary CZ Cell. The plane was flown to Libya and then to Uganda, where the hijackers and additional terrorists held the Israeli and Jewish passengers hostage at the airport along with the 12-member flight crew.
The Israeli government, after unsuccessful negotiations, decided to send 140 commandos on a 2,500-mile journey to carry out a nighttime rescue operation that freed 106 hostages in 90 minutes. Four hostages were killed as well as all the terrorists. Four Israeli commandos were wounded and one, Lt. Col. Yonatan Netanyahu, was killed.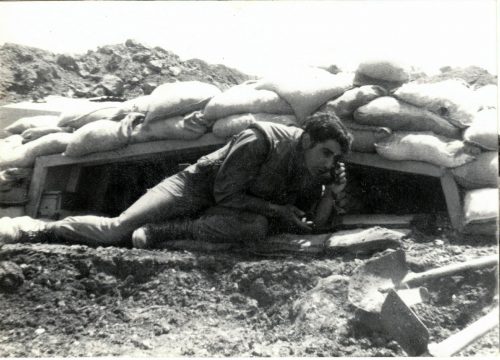 Sasson "Sassy" Reuven was there.
At 5pm
 on
10.21.18
at 412 Church San Jacinto
,
he will relate his firsthand account of that legendary operation over 40 years ago.