Sold Out: Ultimate Israel Tour with Tom Hughes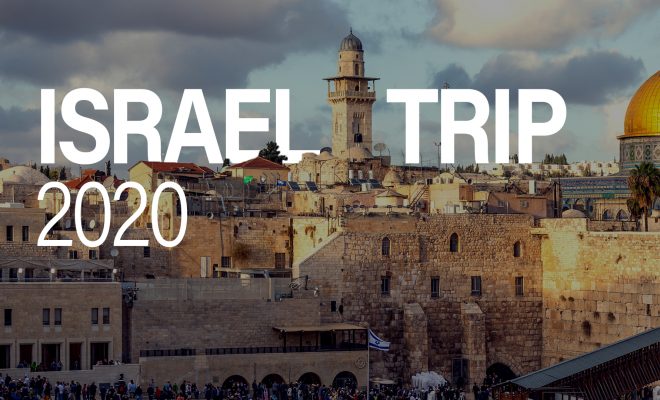 ISRAEL: God's Chosen Land
The Ultimate Israel Tour takes place from October 11-23, 2020, with an available Pre-Trip Extension The "Holocaust Up Close" on October 9-12. This trip is specifically designed for anyone that wants to have another level of experience in Israel. It is 13 days, longer than a standard tour, and includes 4 and 5 star hotels, with included bonuses like a 4-wheel drive tour from Mt. Bental in the Golan heights, option for Mt. Gerizim, Shiloh, and more. If you choose to include the pre-trip extension, you will visit Dachau and witness the Holocaust and the immense toll it took on the Jewish people at the Dachau concentration camp in Germany. This Ultimate Israel Tour promises to be a fabulous, life-changing, trip!
About The "Holocaust Up Close"
In 1933, a concentration camp for political prisoners was set up in Dachau.  From 1933-1945, over 200,000 persons were imprisoned at Dachau, where one out of every five died. Our group will participate in a private walking tour of the camp which includes the barracks, the gas chamber, and the gardens that hold the mass graves of thousands who perished in the Holocaust. We'll also visit the museum which explains the purpose of the camp and the stories of those who were housed there. This is a once in a lifetime opportunity to understand the depth of our Jewish brethren's suffering and why they need our support now more than ever.
The Golan Heights – Photo by יאיר דב
If you have any additional questions about this trip or if you would like to join the waiting list for this trip, please contact us at: TomHughesMinistries@gmail.com
Unfortunately, space is very limited for this tour. Once it is full, we cannot add any reservations.