Ready to Get Started?
Copy and paste the message below.
Click the button below to be redirected to the Voter Voice website.
Fill out the Message Form
Done!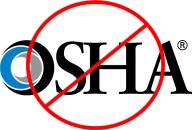 COPY and PASTE to send in your message. 
I am writing based upon my US Constitutional rights and rights established under the Amendments to the Constitution; my religious and/or personal beliefs; my rights as a citizen of California; my unalienable rights stated under the Declaration of Independence; my medical concerns; legal precedent established by the SCOTUS; and the Oaths of Office (Article II, sec 1, Clause 8; 5 U.S. Code sec 3331) taken by elected and appointed officials in compliance with their obligation to "…support and defend the Constitution of the United States…" including their obligations under Article VI, paragraph 2.
Adverse events, that should they occur following a forced biologic vaccination, would place my employer and regulators under increased liability for having required such a forced drug biologic vaccination. In addition to this increased liability is the legal question under both the 9th and 14th Amendments to the U.S. Constitution. Under these amendments, the Federal Government and the States respectively cannot infringe upon personal liberty rights and the due process rights granted under these amendments. The SCOTUS has ruled that U.S. Citizens have certain fundamental rights guaranteed to them in the areas of sex, health care and family.