The Future of America: As It Was in the Days of Sodom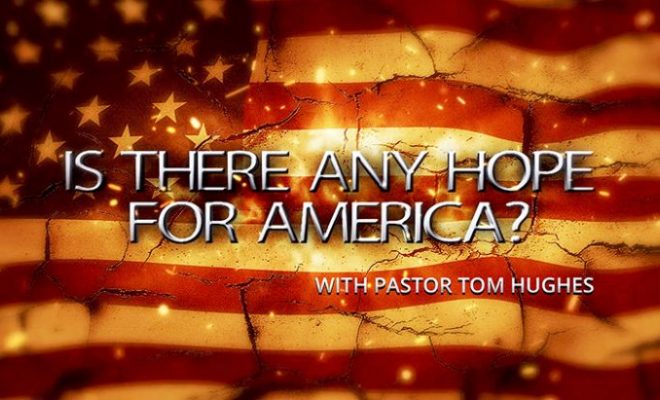 Turning Into Sodom
Dr. Reagan: Tom, you have a chapter in your book titled "Wealth and Decadence" about the city of San Francisco. What do you mean by that?
Tom Hughes: San Francisco provides the perfect illustration for the problems that this world faces. This fact may be disgusting to some readers, but it demonstrates the truth. San Francisco suffers from a homeless situation that is so severe that those people don't have anywhere to go to the bathroom. So, they just relieve themselves everywhere. In response to the crisis, the city actually stepped up what they call the Poop Patrols. Yes, this is disgusting!
San Francisco actually has a problem with people pooping in their streets and on the sidewalks. These are humans that are doing this, not dogs. We think of dog parks where these animals can do that sort of thing, but there are no parks for human beings to behave worse than dogs.
As a result of all the defecating on streets and buildings, some of the infrastructures for those buildings, such as the street lamps and so forth, are actually decaying. This is really disgusting, but the people relieving themselves on the sides of buildings and on the street lamps has actually caused the construction to crumble.
Most know that San Francisco is ranked one of the most expensive places on the entire planet where a person can live. An example in my book is of a gentleman who was interviewed in an article. His name is Michael and he earns $700,000 a year salary. That's a lot of money! And yet, he cannot afford to live in San Francisco. He has to commute 2.5 hours to work every day. The man makes $700,000 a year salary, and yet when he gets into San Francisco, he has to step over feces and pee strewn all over the sidewalks and streets.
Nathan Jones: You would think the city council could afford to build some bathrooms in San Francisco. They should be able to afford to with all that wealth. Build extra public bathrooms?
Tom Hughes: Agreed! We start looking at crazy situations such as this and you've got to be thinking, "You're kidding me, right?" But, no, this is the reality.
I believe what is happening in San Francisco is a magnified picture of what is coming to every town in America. We are watching man's decisions fail in fixing the most basic human nature, but man can only make things worse. Romans 1 reveals that mankind professes to be wise, but God says, "I'll prove to them that they are fools."
It's hard to believe a person can earn $700,000 a year, and yet the cost of living in San Francisco is so outrageously high that people working in the city cannot afford to even live there.